8th edition of LAMUN marks another milestone of its accrescent journey as part of one of the dignitary MUN's in Lahore. It has been a platform for political discourse and exchange of views while providing a quintessential forum for aspiring delegates and passionate young individuals to converse on the intricate and complex issues the world is wrapped in with finesse and discernment. Experience the true dynamism of LAMUN together with outstanding chairs, detailed agendas, and sensational socials, as we continue to aim for the stars to make LAMUN VIIl an unprecedented, prodigious event of nonpareil caliber.
Lahore Alma Model United Nations
9 committees. UNSC, UNODOC, UNHRC, CRISIS, SOCHUM, PNA, DISEC, ECOSOC and UNW. Matters and issues ranging from the public health to gender equality are all up for debate here. So, are you ready to debate it?
THE LAHORE ALMA HAS BEEN PROUDLY HOSTING LAMUN FOR PAST
LAMUN has successfully been a platform for the exchange of political views for aspiring delegates over the years. Attended by over 1000 delegates, It has continued its legacy of providing a professional environment with outstanding chairs, detailed agendas and astounding social events. Previously, the enthralling three day event consisted of delegates being a part of 8 different committees, coming together and representing different parts of the world, while being witness to an exciting qawwali night, a thrilling concert and a formal dinner. The Lahore Alma aims to make this year's LAMUN bigger, better and an even more memorable experience for all.
The Lahore Alma is pleased to be hosting one of its most prestigious events after all this time. Not only are we requesting you to table all your arguments, debates and all that research work till the 15th of September but we're also going to ask you to store up some of that energy for LAMUN's exciting socials which includes the qawali night, concert (hopefully not farhan saeed's again) and the formal dinner. With the dedicated and hardworking host team for LAMUN VII sacrificing their summer break for meetings and photo shoots, the odds seem to be in Alma's favor this time and we won't disappoint. 9 committees debating it all out over the course of 3 days. All MUN-ers please mark your calendars because you're booked from the 15th – 17th of September and we are happy if we got you out of that Friday night dinner. We're excited and we're waiting!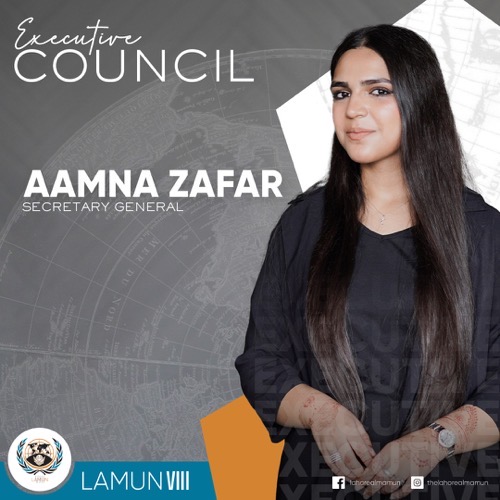 Aamna Zafar
Secretary General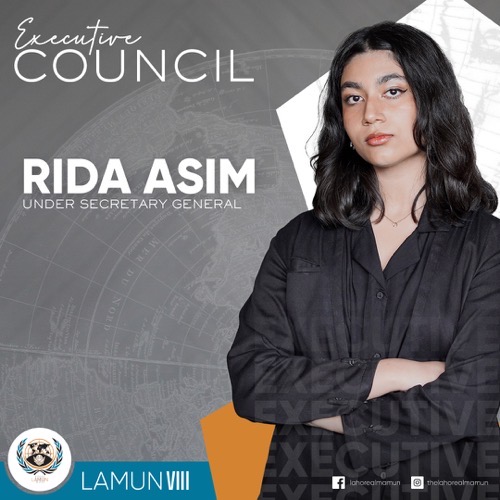 Rida Asim
Under Sec. Gen.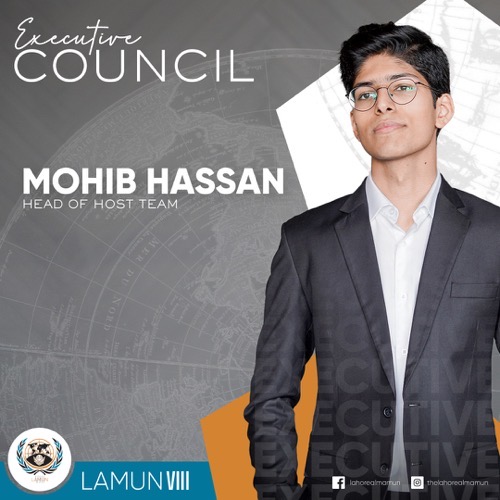 Mohib Hassan
Head of Host Team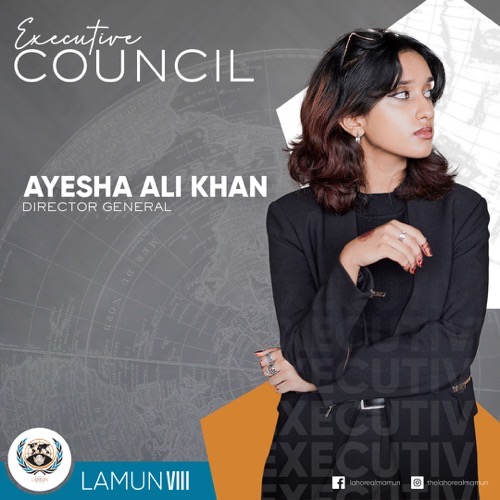 Ayesha Ali Khan
Director General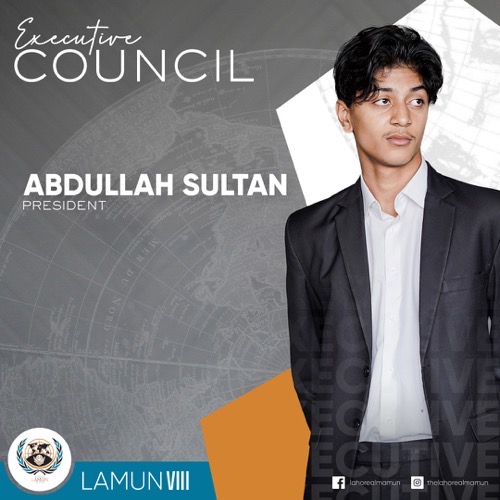 Abdullah Sultan
President
Apart from the debate at LAMUN, the socials have a reputation of their own. LAMUN has hosted a wide range of socials and has set benchmarks in each category. The concerts hosting industry leaders are known to light the evenings up and the qawali and cultural nights distinguish themselves in their own way by lifting spirits. From challenging scavenger hunts to vibrant concerts and invigorating qawali and cultural nights There has always been one constant; the massive turnover and success.
drop your details below and our team will get in touch!